This is in my opinion a fairly huge build, and seeing as I am a full time Mechanical Engineering student at Conestoga and work part time at RONA, there is no set deadline on this build (low budget per pay etc, working on it one day a week.), but in the end it will be minty fresh
[THIS IS COPIED FROM ANOTHER FORUM]
Soo, this build started as an 1990 SOHC 240SX hatch, KA24Power's old car. Probably should not have sold this car, but I wouldnt have an S30 if i didn't lol.
I sold that to Kollo (who is building it now), and bought a black 1995 Zenki 240 off Simplemind7.
The S14 was f*cked. It looked fairly clean underneath - but that turned out to be massive amounts of bondo, fiberglass, hot glue gun sticks, drywall mesh tape, cardboard, hockey tape and duck tape used to fix anything wrong with it :/: The floor was soggy. I've never seen anything like it. The floor was solid at the frame rail joint, but the floor folded down around the frame at least an inch at the greatest movement. Wasn't rusted out or anything, just... soggy. (NOTE: I am in no way blaming Brendan for doing these things to it - I know thats not his style - whoever did do this however deserves a punch in the ovaries). Fenders and front bumper were held on with self tapping zinc plated screws..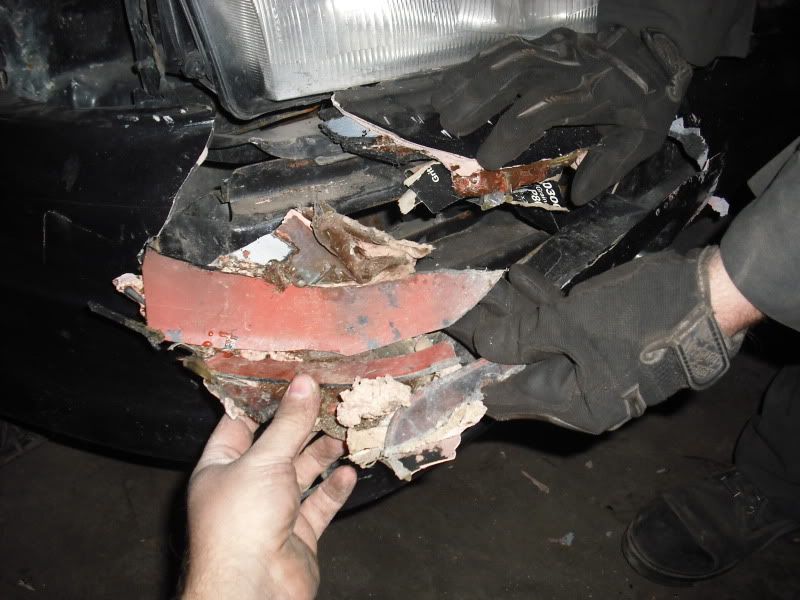 My entire direction for this build changed in the past 3 days. Friday night an idea came upon me, and I researched. Saturday night I went and took a look at a disassembled car and put a deposit down. Sunday night, much thanks to a few guys helping me out huge (David, Ben and John), I picked up said disassembled car and brought it to my shop. I picked up an entire 1973 240Z, in parts, for a extremely good price.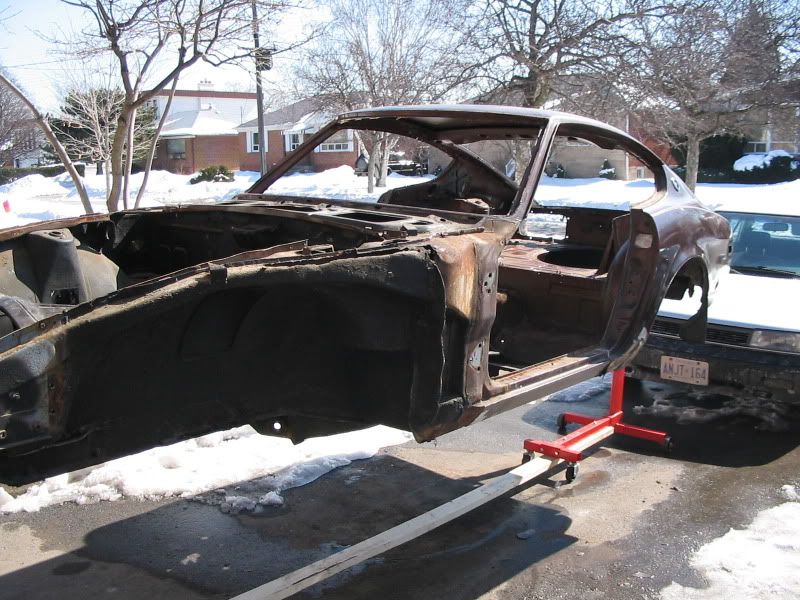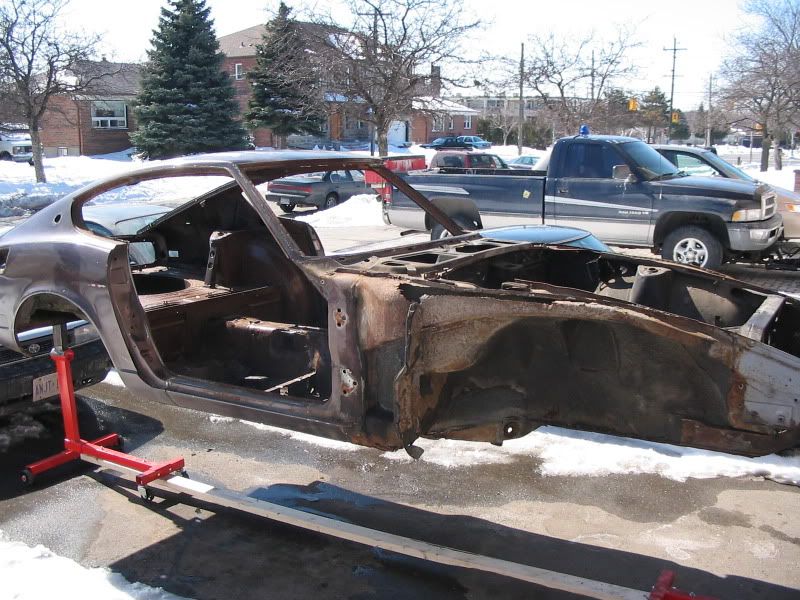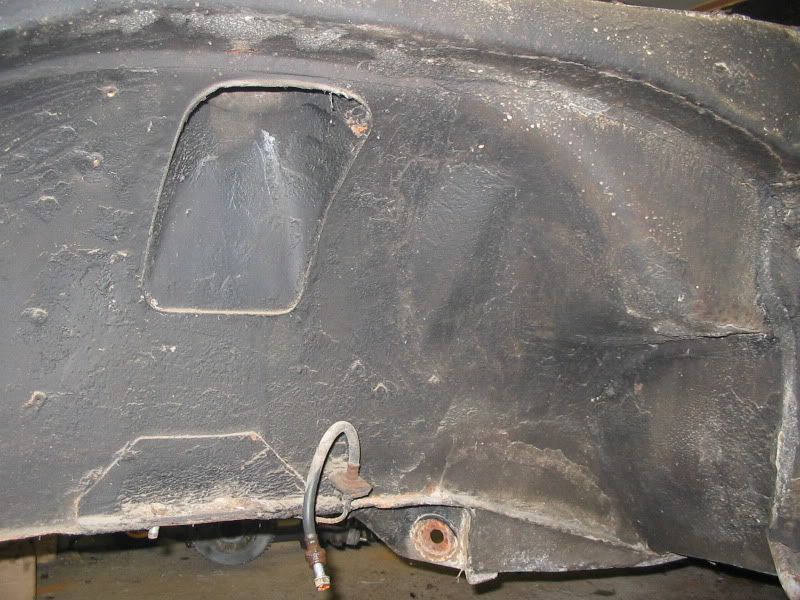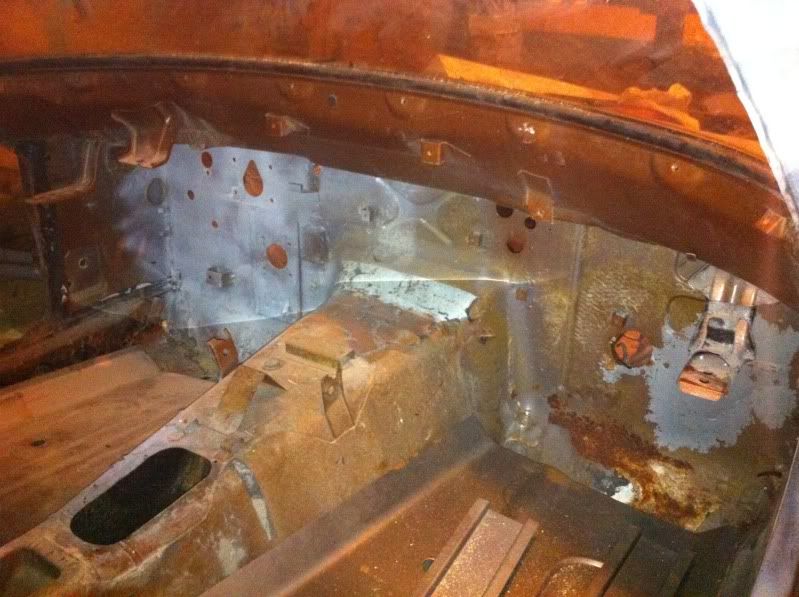 Don't mind the surface rust on the frame rail - they're 100x more solid than any S13 rail I've seen lol.
Looks half decent with some Blitz Type 03's..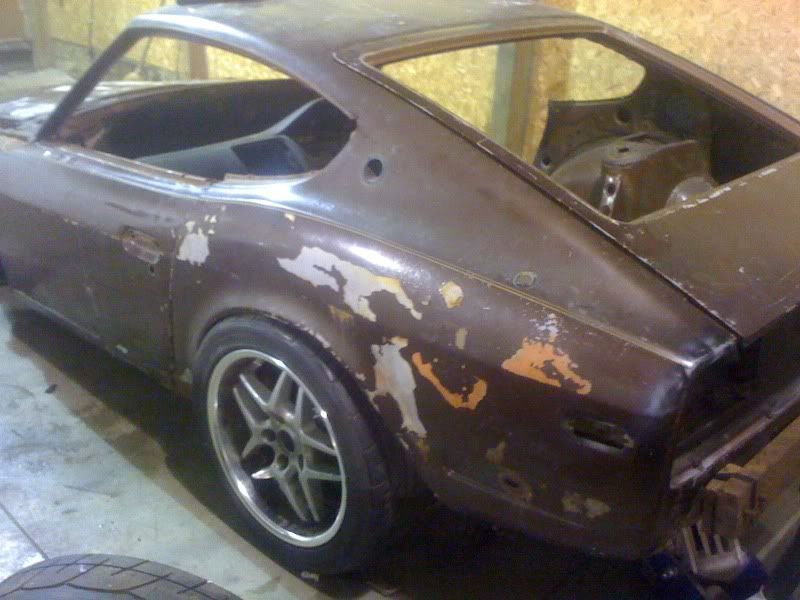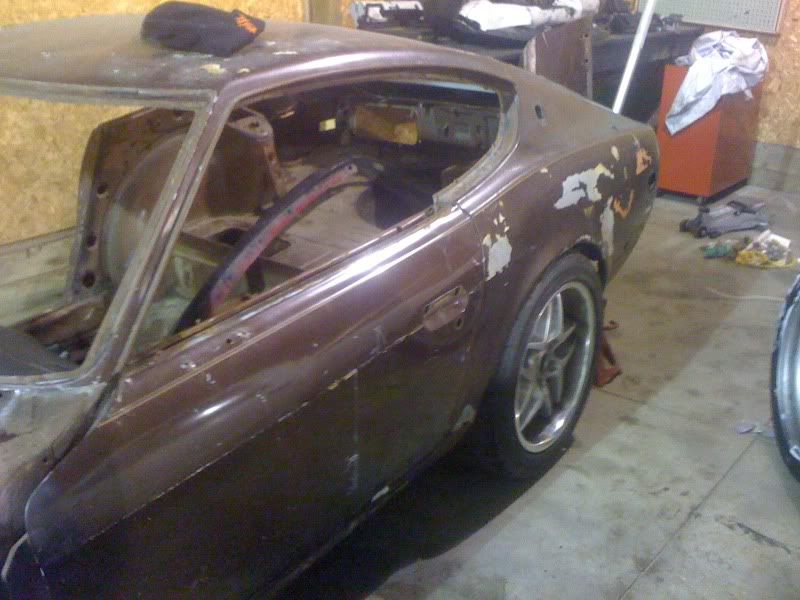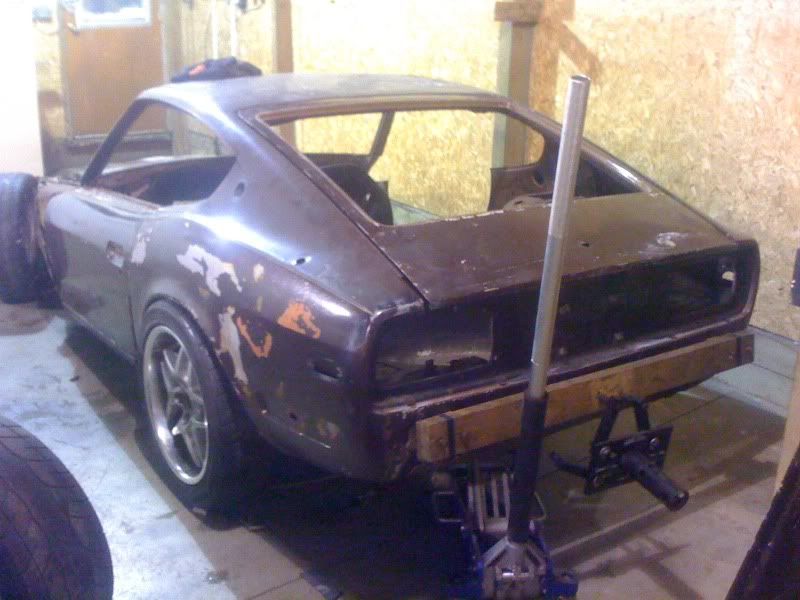 Spent some money on these that probably shouldve been spent on the Datsun lol. Oh well. Green XJ daily - then S13 daily - now red WJ daily - need new pics with lift and other mods.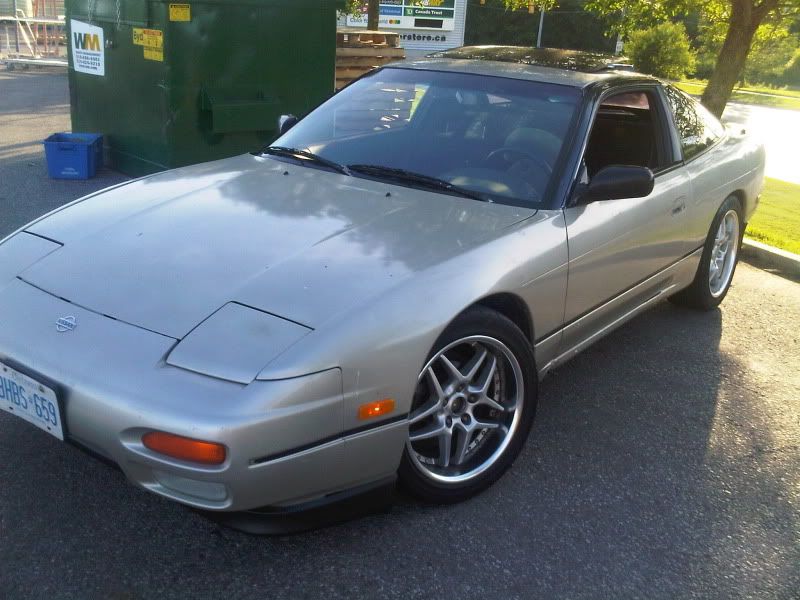 Due to various reasons, left my shop in Tavistock (~2000 sqft) and crammed everything into my garage (~200 sq ft) FML. Space is a little tight. Working @ Rona part time has its benefits i.e. 1.25" thick melamine workbench for ~$5. I'll miss the shop mascot though.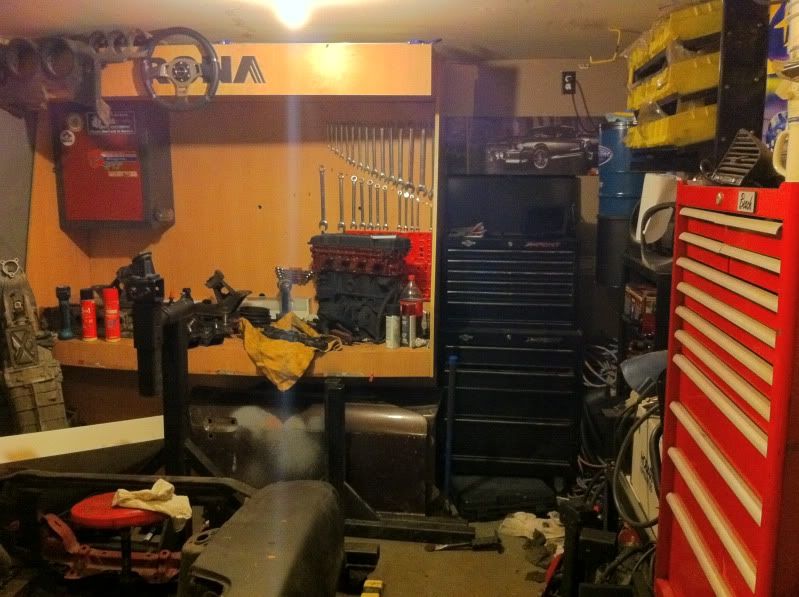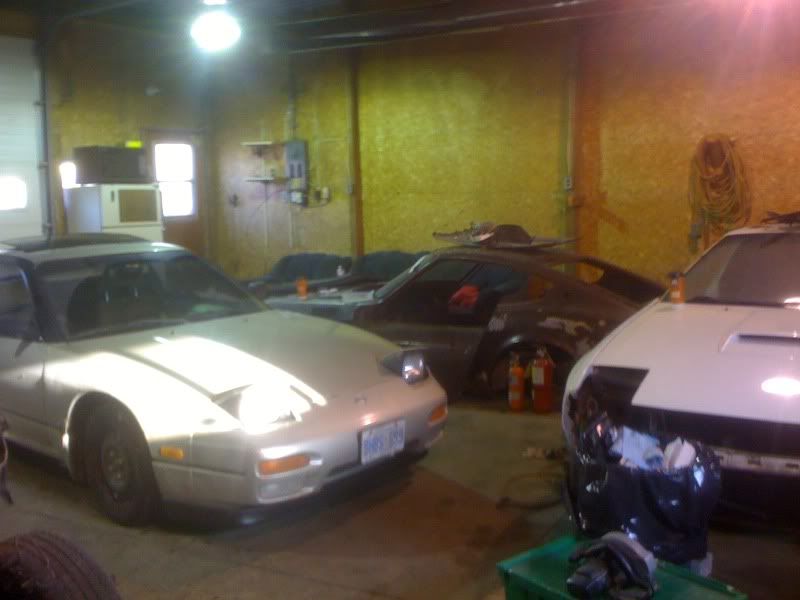 Figured it was time for a legit rotisserie -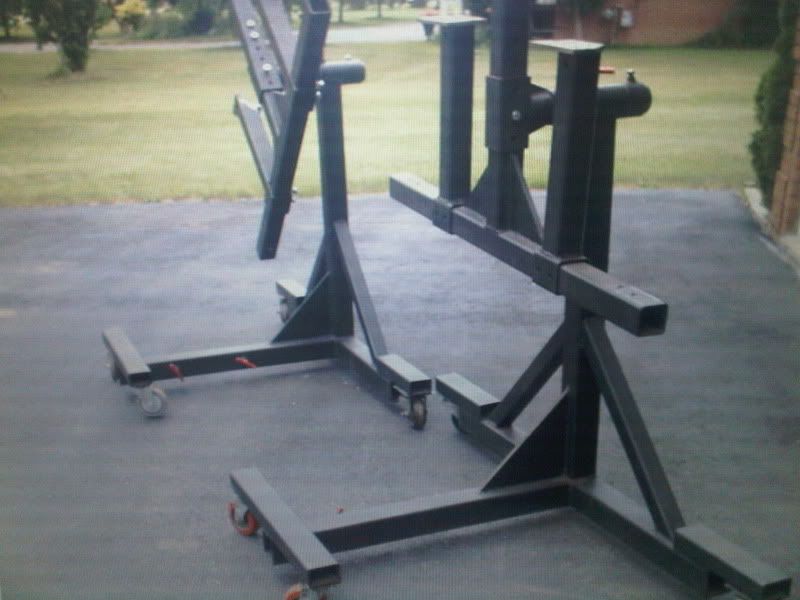 Stripped all paint off the car, as well as up to 3/8" thick of bondo off the roof and rear quarters even though the metal on the roof was perfect, and it looked as though they tried to reshape the contours of the rear for no particular reason. Used stripper, sandblaster as well as blowtorch and scraper. Primered it, and will get little spot touch ups when time comes for paint.