Been a while since an update. Closer inspection showed it was a loose brake caliper. One bolt was missing and the other wasn't even finger tight!!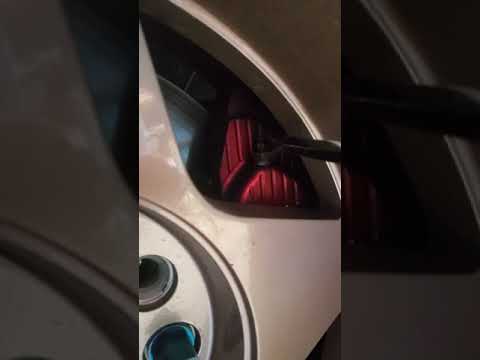 Took me a while to find some time to get the wheel off and look at it properly. The first look at the wheel gave me a scare. The caliper had scraped a ring around the inside of the wheel, but after I hit it with a wirebrush it was clear it just took the powedrcoat off and the rim itself wasn't cut. Good thing I pulled over in a hurry.
20210927_211427.jpg
Sourced a replacement bolt and they're both back in there with loctite on them. Have been out for a few drives since and everything is fine (I checked the brakes on the other side as well, all good).
With that behind me I started plans for some engine bay cleanup. Decided to try my hand at my first metal fabrication as well. Picked up a metal brake and recycled an old metal desk panel. Step one cardboard templates.
20211001_211341.jpg
After that cut and bend some metal sheets
20211004_163137.jpg
20211004_163201.jpg
I think it came out quite well! I should have time to make the drivers side one on this long weekend.