Hey guys, already had a build thread for this, changed many things so I thought I'd make a new one w/ everything from the old thread all cleaned up.
My entire direction for this build changed within 3 days. Friday night an idea came upon me, and I researched. Saturday night I went and took a look at a disassembled car and put a deposit down. Sunday night, much thanks to a few guys helping me out huge (David, Ben and John), I picked up said disassembled car and brought it to my shop. I picked up an entire 1973 240Z, in parts, for a extremely good price.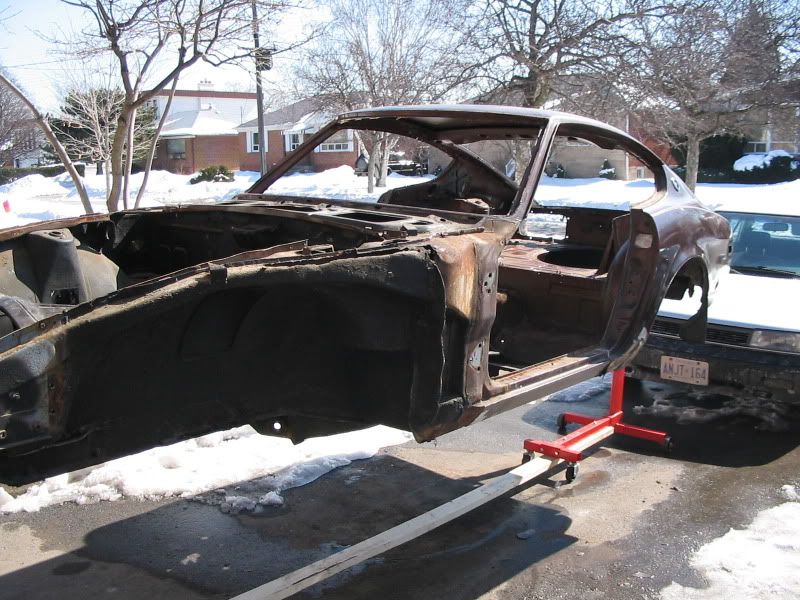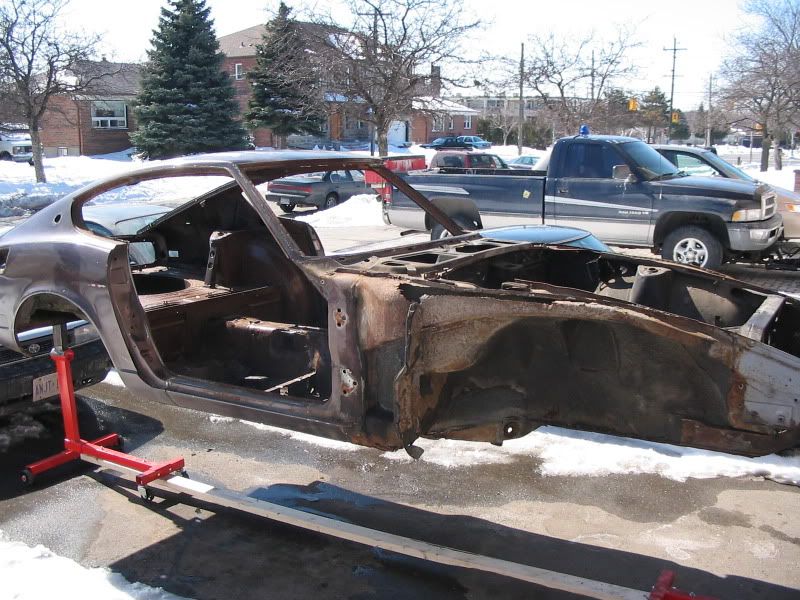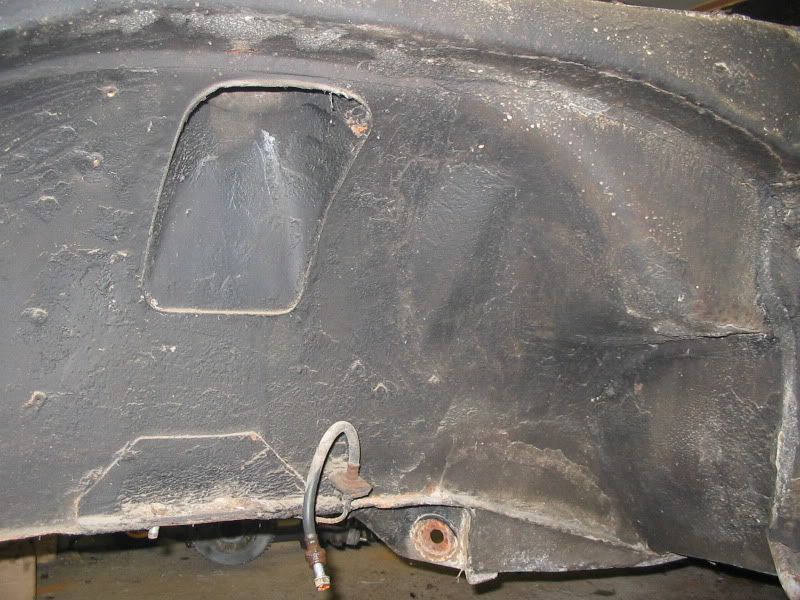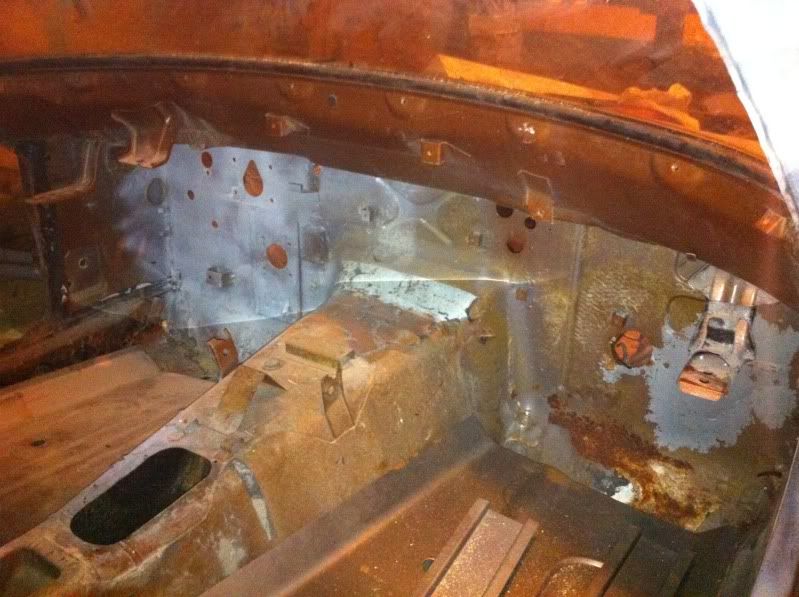 Don't mind the surface rust on the frame rail - they're 100x more solid than any S13 rail I've seen lol.
Looks half decent with some Blitz Type 03's..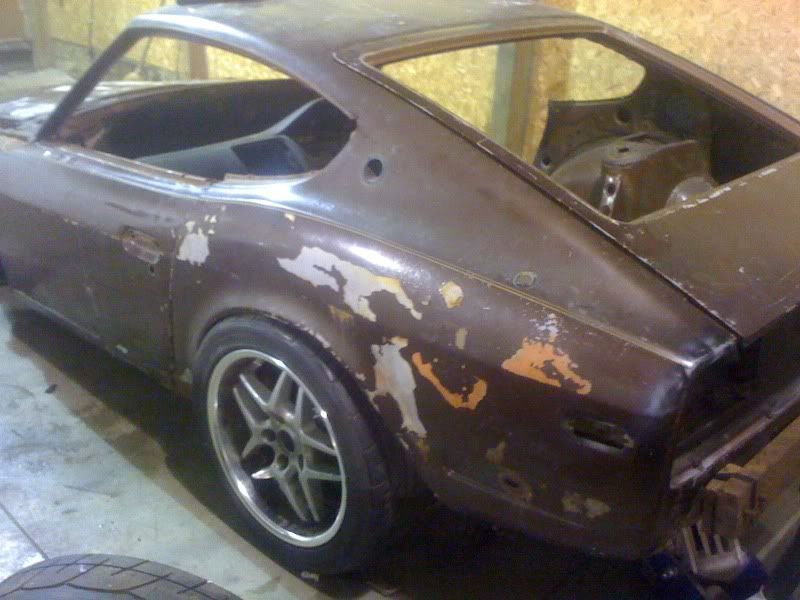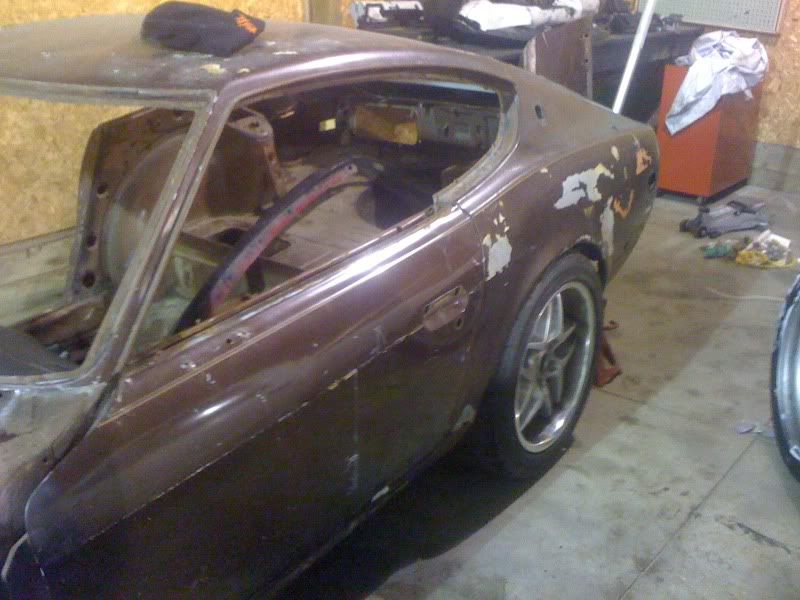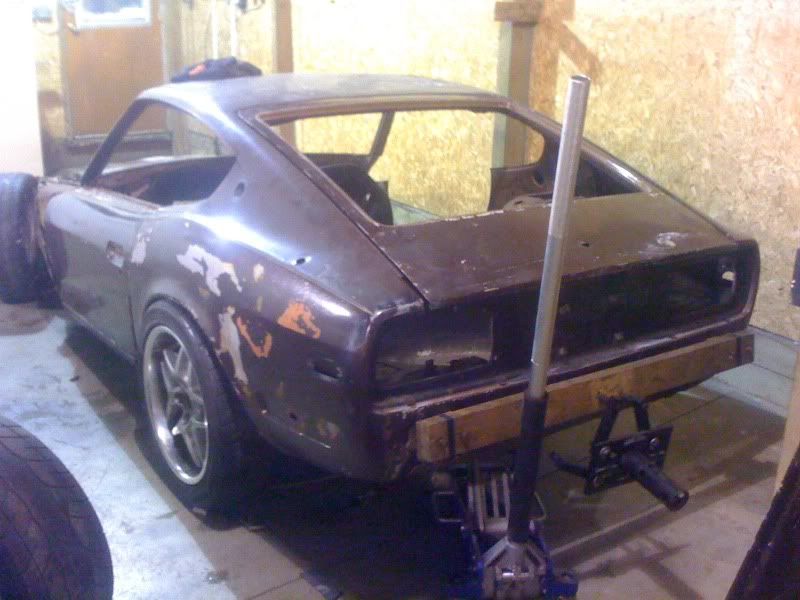 Spent some money on these that probably shouldve been spent on the Datsun lol. Oh well. Green XJ daily - then S13 daily - now red WJ daily - need new pics with lift and other mods.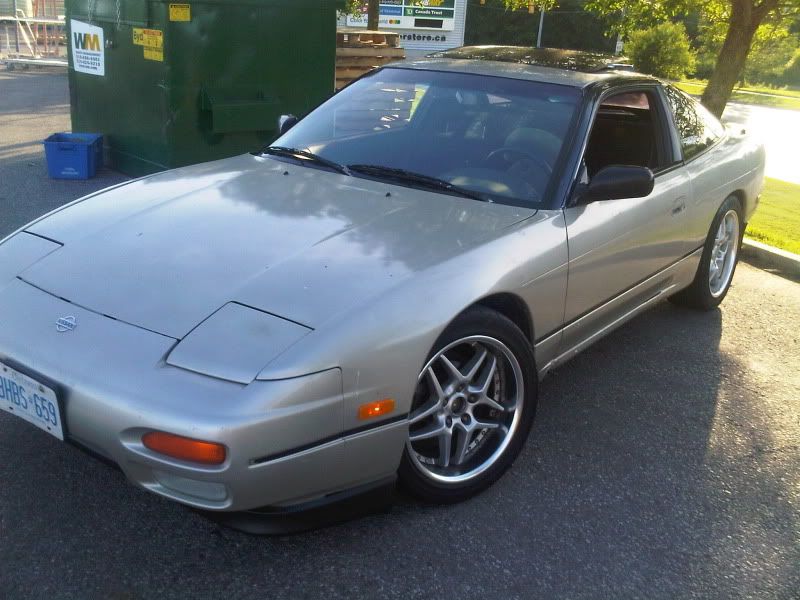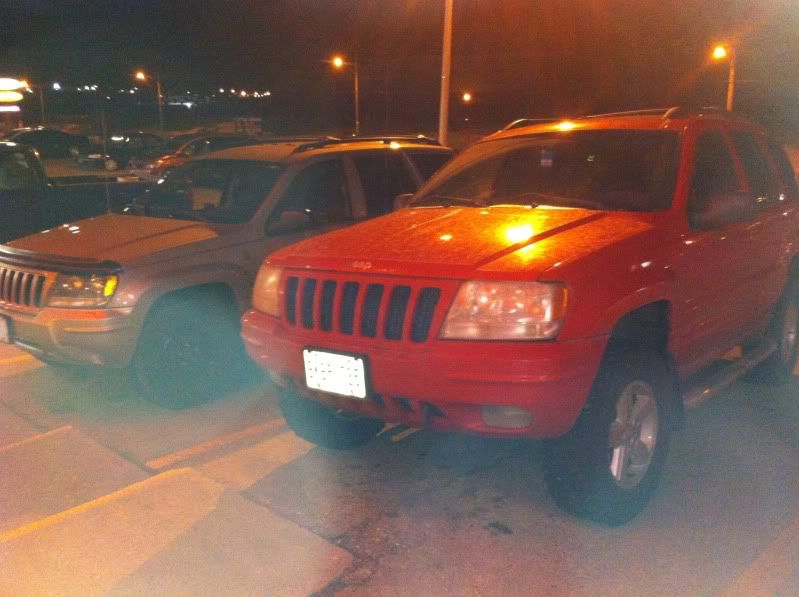 Due to various reasons, left my shop in Tavistock (~2000 sqft) and crammed everything into my garage (~200 sq ft) FML. Space is a little tight. Working @ Rona part time has its benefits i.e. 1.25" thick melamine workbench for ~$5. I'll miss the shop mascot though.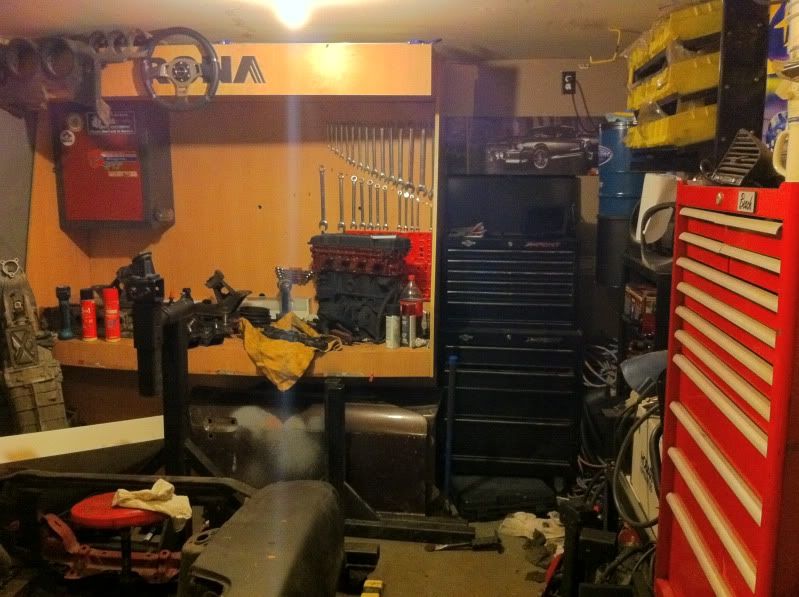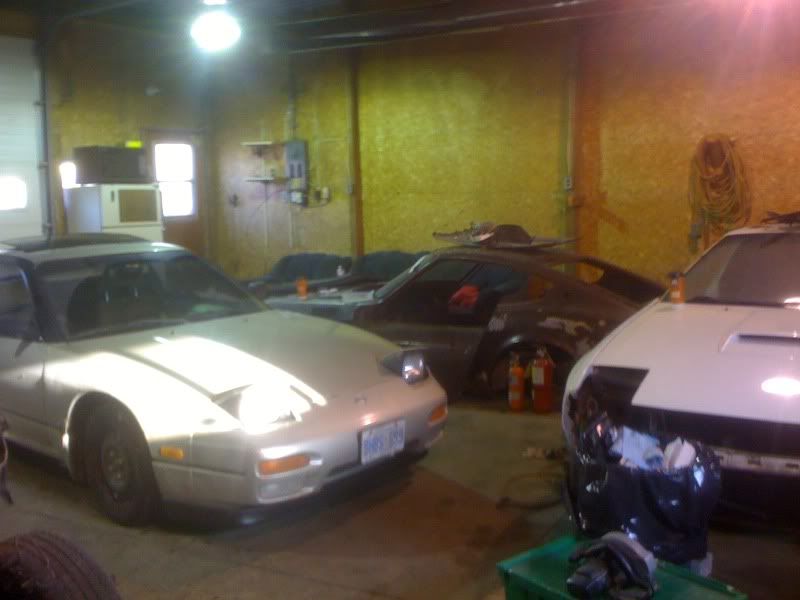 Figured it was time for a legit rotisserie -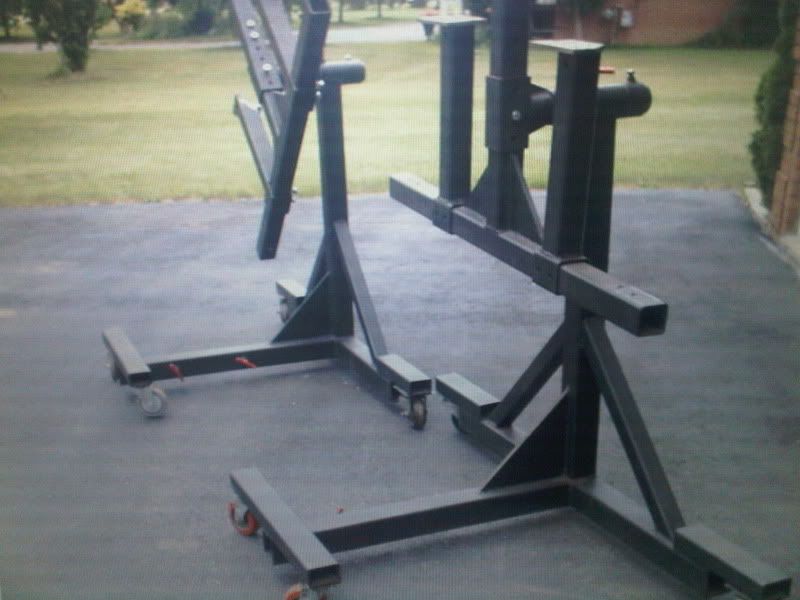 Stripped all paint off the car, as well as up to 3/8" thick of bondo off the roof and rear quarters even though the metal on the roof was perfect, and it looked as though they tried to reshape the contours of the rear for no particular reason. Used stripper, sandblaster as well as blowtorch and scraper. Primered it, and will get little spot touch ups when time comes for paint.
I'm set for fuel and efan.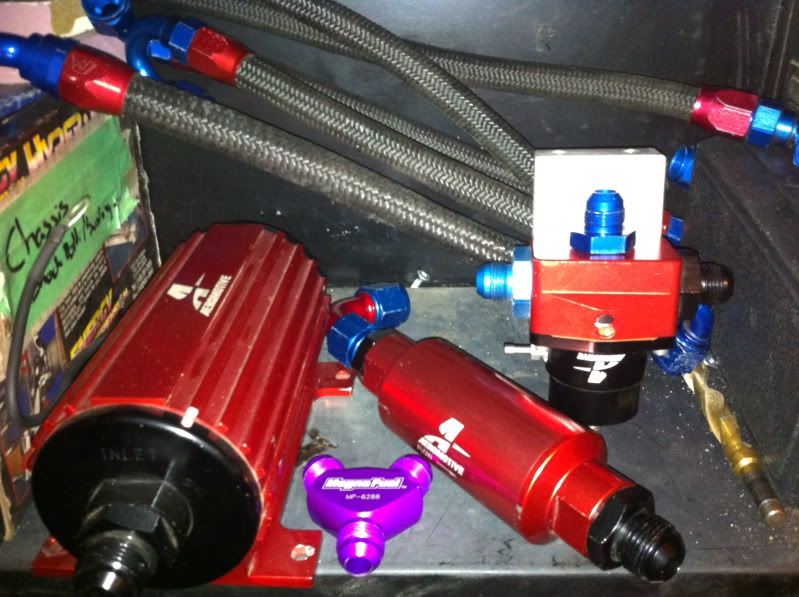 5 bolt had to be removed from R34 GTR knuckle so I can use the Z32 big spline 5 lug. It appears as though the GTR knuckle is an aluminum version of the S14 which would eliminate the issue of coilovers for you guys that upgrade to Z32 uprights and need to switch bottom mounts.
Step 1: 3 Jackstands and a BFH.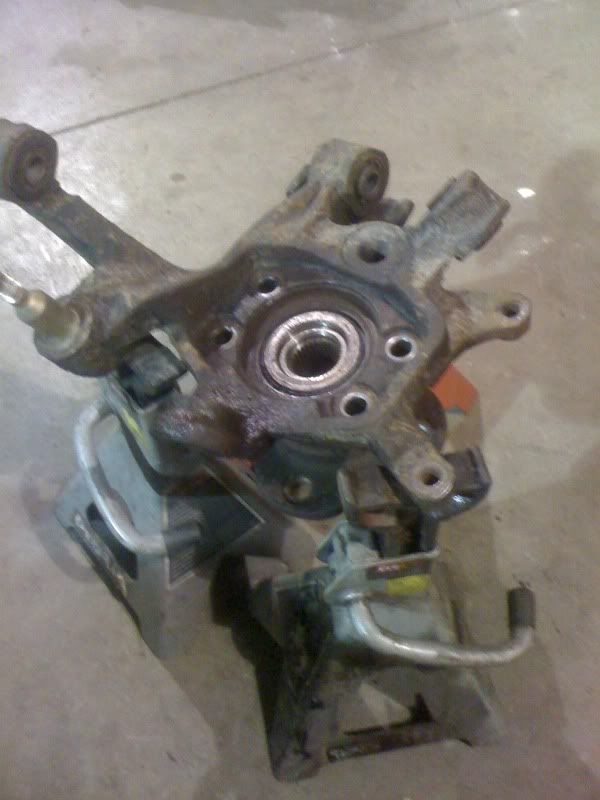 Step 2: Booya.